Insurance Continuing Education Classes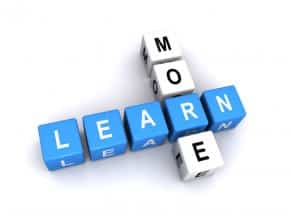 Benson Financial Solutions is proud to have partnered with Web CE. In an effort to help insurance agents get the resources they need to flourish, we chose a North American industry leader for continuing education coursework. What makes these insurance-agent education materials so effective is their convenient coursework setup. Our self-study education model helps insurance agents get the education they need to renew state insurance licenses.
How It Works
Because the insurance industry is always changing, it is of the utmost importance for agents to stay well informed. To address these needs, Web CE and Benson Financial Solutions offer comprehensive materials designed to get you prepared for your license renewal. We have materials that are custom tailored around your state's test. With a focus on making the renewal process easier, insurance agents everywhere can take comfort knowing they have somebody on their team, working to help them do their job.
Something for Everyone
Interested in learning about the continuing education classes offered to insurance agents? Web CE offers over 750,000 continuing education classes each year for insurance agents across the United States. With an emphasis on satisfying state-specific requirements, Web CE provides a comprehensive catalog of courses about everything from ethics, law and annuities to suitability and LTC/LTC Partnership training. The result? Web CE courses give insurance agents the competitive edge that is needed to get their license renewed in confidence.
Get Enrolled Now
Are you ready to get enrolled in Web CE courses and be better prepared for your next license renewal?
Call our Kansas City office to learn how you can get enrolled today.
Offering services in Boston, Atlanta, Chicago, Kansas City and across the nation.