Social security planning is very important, and we can help you better prepare your clients for this big life change. Using our technologically advanced software, insurance agents can help their clients take social security benefits at the right age and with the right strategy. Once clients experience our all-inclusive social security-planning service, insurance agents will find themselves generating more sales, client referrals, and higher closing rates. Our social security software is an amazing sales tool that ensures clients are educated about the best time to take benefits and how this should be carried out.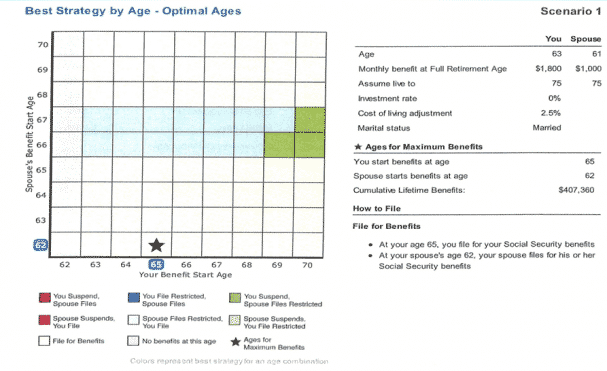 Why Social Security Software Matters
There are a lot of factors that make it important for clients to be proactive about their financial planning. Below is an overview of some of the reasons insurance agents should encourage their clients to take the proper retirement planning measures.
People are living to be older and older
Full payment of scheduled benefits until 2032 – then only 75% of program cost
Ratio of workers projected to fall to 2:1 in 2034
Number of retired workers is projected to double in less than 30 years
10,000 Americans are turning 62 every day
Your Clients Social Security Questions Answered
How much will my benefit be?
How can I coordinate spousal benefits?
What's the best long-term strategy for my situation?
When should I apply for Social Security?
What do I do next…..
What if I want to keep working?
What if I've already applied?
When you want to help your client get the most out of their social security coverage, you can count on our team to get the job done well. Call (844) 853-8200 for service-related details.
Offering services in Boston, Atlanta, Chicago, Kansas City and across the nation.