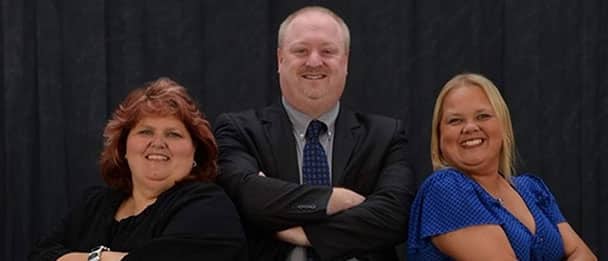 Brett Benson, President
Brett Benson is the President of Benson Financial Solutions, LLC Brett graduated with his accounting degree from Minneapolis Business College with honors. With over twenty-six years of experience, Brett has grown thousands of agents into trusted, successful advisers. Brett continues to strive to build trustworthy relationships with agents and help provide the best case design for the agent and their client. Brett not only has experience in building agents, he worked at the home office of Allianz Life Insurance Company and has worked as a personal producer. It is that experience on both ends of the industry that helps him go the extra mile and get things done for his agents. Brett holds a life and health insurance license in several states.
Kathy Benson, Chief Marketing Officer and Owner
Kathy Benson is the Chief Marketing Officer and Owner of Benson Financial Solutions, LLC. Kathy holds an AA in Paralegal Studies from North Hennepin Community College and a BS in Legal Office Marketing and Management from Metropolitan State University. Kathy has worked in the home office, sold annuity and life insurance and worked in a field marketing office. Kathy has over 20 years' experience in growing businesses. Kathy strives to build life- long relationships with her agents and looks forward to growing each agent's individual business. If you are looking for new ways to grow your business, Kathy can be reached at kathy@bfskc.com or (844) 853-8200 ext. 3.
Kelly Everett, Contracting and New Business Manager
Kelly Everett is the Contracting and New Business Manager at Benson Financial Solutions, LLC. Kelly has over 15 years of experience in handling new business and contracting. Kelly worked with Legacy Marketing Group in Rome, GA and was also a personal producer selling life and disability insurance. It is Kelly's experience working with customers over the telephone that make her such an asset for Benson Financial Solutions. If you ever have a problem with new business or contracting, do not hesitate to email or call Kelly at kelly@bfskc.com or (844) 853-8200 ext. 4.
Partner with our Experienced Field Marketing Organization
The choice of a Field Marketing Organization is important step on the path toward career success. Our Field Marketing Organization takes pride in helping your business succeed. As a Field Marketing Organization, we provide customized solutions to help insurance agents and financial planners connect to the clients that they need for maximum results. Our Field Marketing Organization has the resources and know-how to help you get the results you want. Call us today at (844) 853-8200 to connect to a Field Marketing Organization specialist in Kansas City, Atlanta or Chicago.