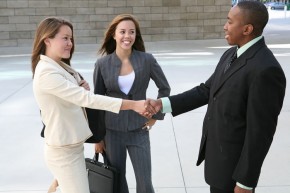 Referral Program
Benson Financial Solutions appreciates your business, and in a way to pay it forward to our loyal insurance agents, we offer a client-based referral program. When you share our work with other insurance agents, we reward you for selling insurance to help us further our business goals. In an effort to thank you for your hard work selling insurance and continued loyalty, we offer a referral program that is designed for insurance agents like you. Interested in learning more about incentives for selling insurance? Contact us for further details.
Incentive Trips
Have you heard about our amazing incentive programs? Benson Financial Solutions is prepared to show you the love for all of your hard work selling insurance! We appreciate the important relationships our sales team builds with insurance agents. In effort to show our appreciation we plan a handful of trips annually. Drive and hard work selling insurance pays off, and we want to keep our amazing sales team motivated. Need some convincing? Our agents have already enjoyed trips to the Dominican Republic and other great getaways for excellence in selling insurance.
Learn More
When you go above and beyond selling insurance, it is important that your hard work goes appreciated. Some agents with special contract levels are subject to qualification restrictions. Because of this, we have the legal right to terminate, amend, or modify our existing incentive programs and the qualifications at any point in time. Most agents selling insurance who are under contract and on good standing are eligible, so be sure to ask about our results-driven incentives programs. It should, however, be noted that agents are still accountable for applicable taxes.
Offering services in Boston, Atlanta, Chicago, Kansas City and across the nation.